Posts for: April, 2021
By A Brilliant Smile
April 20, 2021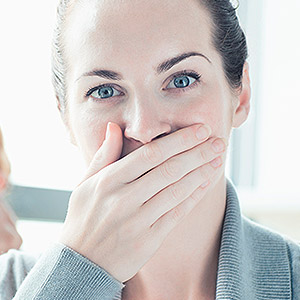 Unless you're 6 years old and on speed dial with the Tooth Fairy, a loose tooth isn't a good feeling. It's also a sign something is wrong in your mouth. If you don't take prompt action, you may lose that tooth for good.
To begin with, teeth are held in place by an elastic tissue known as the periodontal ligament. The ligament lies between the tooth and bone and attaches to both through tiny fibers. The thing to note about the ligament is that it does allow for tooth movement, which serves as a "shock absorber" against the forces generated while biting and chewing.
But that movement is normally so slight, you won't perceive it. If you do, chances are there's a problem with the ligament attachment, which may have been damaged due to trauma or disease.
A hard blow to the face could certainly damage both the teeth and their attachments. But it can also happen if one tooth extends out farther than the rest and absorbs more stress during chewing. You could encounter similar damage if you attempt DIY orthodontics or wear tongue jewelry.
The more common source of ligament damage, though, is periodontal (gum) disease, usually caused by dental plaque, a thin film of bacteria and food particles left on tooth surfaces. If not treated, the infection can advance deeper into the gum tissues (and eventually the supporting bone), causing the ligaments to weaken and detach. In fact, a loose tooth is often a sign of well-advanced gum disease.
If you notice a loose tooth, you should make an appointment with us as soon as possible. Our first step is to ascertain the underlying cause and initiate any needed treatment. We may also want to splint a loose tooth to adjacent teeth to prevent excessive movement while the ligaments heal and reform their attachment to the tooth.
There will be times when a loose tooth is beyond repair. In that case, it may be best to remove the tooth and install a life-like replacement like a dental implant. But that's not inevitable. If at all possible and practical, we'll try to save your loose tooth.
If you would like more information on loose permanent teeth, please contact us or schedule an appointment for a consultation. You can also learn more about this topic by reading the Dear Doctor magazine article "When Permanent Teeth Become Loose."
By A Brilliant Smile
April 10, 2021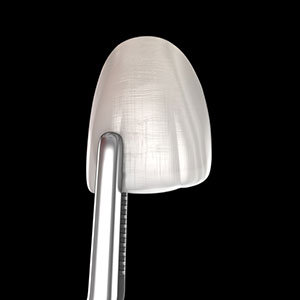 There's a lot to like about porcelain veneers, especially as you get older. For one, they can be less expensive and invasive than other cosmetic restorations. More importantly, though, they're versatile—they can solve a variety of dental appearance problems.
Veneers are thin shells of porcelain that are bonded to the front of teeth to alter their appearance—a work of custom art crafted by a dental technician to fit an individual patient's dental needs. They can turn back the clock on a less than attractive smile, and, with a little care, could last for years.
Here are some dental appearance problems you might encounter in your later years that veneers may help you improve.
Discoloration. As we get older, our teeth color can change—and not for the better. Teeth whitening temporarily brightens dull and dingy teeth, but the effect will fade over time. Additionally, there are some forms of staining, particularly those arising from within a tooth, for which external whitening can't help. Veneers can mask discoloration and give a new, permanent shine to teeth.
Unattractive shape. As we age, wearing on teeth can cause them to appear shorter and create sharper angles around the edges. Veneers can be used to restore length and soften the shape of teeth. Because veneers can be customized, we can actually create a tooth shape that you believe will improve your appearance.
Dental flaws. A lifetime of biting and chewing, not to mention a chance injury, can lead to chips, cracks or other dental defects. But veneers can cover over unsightly flaws that cause you to be less confident in your smile. Veneers can give you back the smile you once had or, if you were born with dental flaws, the smile you never had.
Misalignments. The biting forces we encounter throughout our lifetime can move teeth out of alignment, or widen gaps between them. You can undergo orthodontic treatment to correct these misalignments problems, but if they're relatively minor, we may be able to use veneers to "straighten" your smile.
If you're concerned about the effects of aging on your smile, veneers could help you look younger. Visit us for a full dental evaluation to see if a veneer restoration is right for you.
If you would like more information on porcelain veneers, please contact us or schedule an appointment for a consultation. You can also learn more about this topic by reading the Dear Doctor magazine article "Porcelain Veneers: Strength & Beauty as Never Before."