Posts for: November, 2014
By A Brilliant Smile
November 26, 2014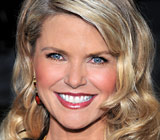 Supermodel Christie Brinkley has a one-in-a-million smile, but she is just one of millions who have benefited from today's preferred tooth-replacement technique: the dental implant. In a wide-ranging interview, Brinkley told Dear Doctor magazine about a helicopter accident she suffered while back-country skiing.
"I fractured two molars in the back of my mouth and I had to get two dental implants," Brinkley told the magazine. "I am grateful for the dental implant technology that feels and looks so natural."
You might think it serves little purpose to replace a missing back tooth that was barely visible in your smile to begin with — especially if you don't spend a lot of time posing for magazine covers. But this is actually not the case. Your molars are extremely important for chewing and even for maintaining a more youthful appearance.
Dentists generally agree that losing posterior (back) teeth can have many consequences for the remaining teeth and their surrounding structures, i.e., bone and gums. If back teeth are missing, the front teeth end up bearing more stress than they were built for. And there are certain things that happen when any tooth is lost, whether front or back, that can affect function and appearance.
For one thing, when a tooth is lost the adjacent teeth tend to drift into the empty space or tip towards it. This can adversely affect your bite. Too much shifting can render a tooth basically useless and also leave it more vulnerable to gum disease.
Another complication is the loss of tooth-supporting bone that inevitably occurs when teeth are lost. When a tooth comes out, the bone under it actually begins to melt away. Since back teeth support the vertical dimension of the face, their loss can cause what's known as "bite collapse" — a reduction in facial height that becomes increasingly noticeable over time and can make you look older.
A dental implant can prevent all of these things, while providing you with a replacement that looks and feels just like the tooth you lost.
If you are interested in learning more about implants, please contact us or schedule an appointment for a consultation. If you would like to read Dear Doctor's entire interview with Christie Brinkley, please see "The Secret Behind Christie Brinkley's Supermodel Smile." Dear Doctor magazine also has more on "Replacing Back Teeth."
By A Brilliant Smile
November 11, 2014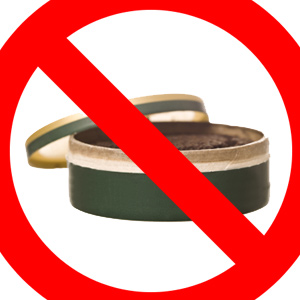 Chewing tobacco is as much a part of our sports culture as the national anthem. What once began as an early 20th Century baseball player method for keeping their mouths moist on dusty fields has evolved into a virtual rite of passage for many young athletes.
But the persona of "cool" surrounding smokeless tobacco hides numerous health threats — including disfigurement and death. What isn't as widely recognized is the degree to which chewing tobacco can adversely affect your teeth, mouth and gums.
Need more reasons to quit? Here are 4 oral health reasons why you should spit out smokeless tobacco for good.
Bad breath and teeth staining. Chewing tobacco is a prime cause of bad breath; it can also stain your teeth, leaving your smile dull and dingy, as well as unattractive from the unsightly bits of tobacco between your teeth. While these may seem like superficial reasons for quitting, a less-than-attractive smile can also have an impact on your self-confidence and adversely affect your social relationships.
The effects of nicotine. Nicotine, the active ingredient in all tobacco, absorbs into your oral tissues and causes a reduction in blood flow to them. This reduced blood flow inhibits the delivery of antibodies to areas of infection in your mouth. This can cause…
Greater susceptibility to dental disease. Tooth decay and gum disease both originate primarily from bacterial plaque that builds up on tooth surfaces (the result of poor oral hygiene). The use of any form of tobacco, but particularly smokeless, dramatically increases your risk of developing these diseases and can make treatment more difficult.
Higher risk of oral cancer. Besides nicotine, scientists have found more than 30 chemicals in tobacco known to cause cancer. While oral cancer constitutes only a small portion of all types of cancer, the occurrence is especially high among smokeless tobacco users. And because oral cancer is difficult to diagnose in its early stages, it has a poor survival rate compared with other cancers — only 58% after five years.
The good news is, you or someone you love can quit this dangerous habit — and we can help. Make an appointment today to learn how to send your chewing tobacco habit to the showers.
If you would like more information on the effects of chewing tobacco on general and oral health, please contact us or schedule an appointment for a consultation. You can also learn more about this topic by reading the Dear Doctor magazine article "Chewing Tobacco."