Posts for: September, 2014
By A Brilliant Smile
September 23, 2014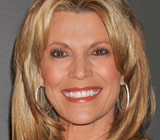 As the co-host of one of America's most beloved television game shows, Wheel of Fortune, Vanna White is recognized for her beautiful gowns and her dazzling smile. However, during an exclusive interview with Dear Doctor magazine, she shared her experiences with cosmetic dentistry. "I had a bridge put in probably 30 years ago where I had a tooth pulled and there was a space," Vanna said.
Prior to having a permanent tooth pulled, most people are concerned with what can be done to replace it. It's important to follow through and do exactly that. This is especially true with back teeth. Just because you can't see them, it doesn't mean you won't face problems if they are not replaced.
For example, did you know that missing posterior (back) teeth can lead to a wide array or problems with the remaining teeth, muscles, ligaments, joints and jaw bones? This includes:
A decrease in chewing efficiency that in turn can impact your diet, nutrition and overall health
Excessive erosion or wear of remaining teeth
Tipping, migration, rotation and even loss of adjacent remaining teeth
Painful jaw problems such as Temporomandibular Dysfunction (TMD)
One treatment option is to follow in Vanna's footsteps and consider a fixed bridge. This is an excellent option when dental implants won't work. And through our artistry, we can easily blend them in color and appearance with your surrounding teeth.
When implants are possible, they represent the best option. They are easily maintained and are a durable, long-lasting solution that can increase bite support.
To learn more about this topic, continue reading the Dear Doctor magazine article "Replacing Back Teeth." Or if you are already missing a permanent tooth, you can contact us today to schedule an appointment so that we can conduct a thorough examination. We will also address any questions you have as well as your treatment options. And if you want to read the entire feature article on Vanna White, continue reading "Vanna White."
By A Brilliant Smile
September 08, 2014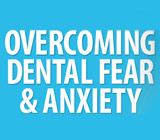 If you're apprehensive about visiting the dentist, you're not alone. Studies show a majority of us — as high as 75% — have experienced some form of anxiety about dental treatment. Between 10% and 15% of those have a high degree of anxiety that may cause them to avoid visiting the dentist altogether.
If you've experienced this level of anxiety, you weren't born with it. Such fears develop from early experiences with dentistry, or from stories or attitudes relayed to us by others. While this undue emotional stress could adversely affect your general health, the greater threat is to your oral health, if it causes you to avoid dental care altogether.
Fortunately, anxiety from the thought of dentistry can be overcome. The best approach is relatively simple — counteract the bad experiences of the past with new, more positive experiences. Moderate dentistry should be able to completely eliminate any discomfort during treatment. And with each new good experience, your feelings and attitudes will gradually change over time for the better.
The first step is to discuss your anxiety about dental care with us. It's important to establish trust with your care provider from the outset if you want to successfully overcome your anxiety. We will listen and not discount or diminish the reality of your fears and their emotional and physical effect; instead, we will work with you to include overcoming anxiety as a part of your treatment plan.
The next step is to proceed with treatments and procedures you feel you can easily undergo, so that at the end of each visit you'll have a more positive view of that particular treatment (and that you could undergo it again). We won't rush to complete treatments until you're ready for them. Although this may extend the duration needed to complete a procedure, it's important for us to proceed at a pace more conducive to creating and reinforcing new positive feelings and attitudes about dental visits.
In the end, we want to do more than treat an immediate or emergency-related dental condition. We want to help you overcome the anxiety that has kept you from seeking long-term dental care — and thus better dental health — a part of your life.
If you would like more information on overcoming dental treatment anxiety, please contact us or schedule an appointment for a consultation. You can also learn more about this topic by reading the Dear Doctor magazine article "Overcoming Dental Fear & Anxiety."