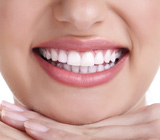 When it comes to our overall health, many of us think we're pretty well-informed. But a recent survey quiz given by the American Dental Association (ADA) revealed something surprising: When it comes to dental health, most people could use plenty of "brushing up." In fact, the average score on the true/false test was a barely passing D! Among the questions most people answered incorrectly were:
How often should you brush your teeth? (91 percent got it wrong)
At what age should you take your child to the dentist for the first time? (75 percent wrong)
How often should you replace your toothbrush? (65 percent wrong)
Can cavity-causing germs be passed from person to person? (59 percent wrong), and
Does sugar cause cavities?
We'll come back to the last question in a moment — but first, let's recap some basic dental health information.
While you might think it's best to brush after every meal, the ADA recommends brushing just twice a day. That's because excessive brushing can erode tooth enamel (especially if it has already been softened by acidic food or drinks), and can also expose and irritate the root of the tooth. But when you do brush, you should keep at it for at least two minutes each time!
Bring your child in to the dental office within six months after the first tooth appears — but no later than his or her first birthday! The age-one dental visit starts your child off right with proper preventive care and screenings, and sets the stage for a lifetime of good oral health.
Most people think it's OK to change your toothbrush twice a year — but the ADA recommends that you get a new one every three months; that's because stiff, frayed bristles just don't clean your teeth and gums as well as they should. Likewise, most people don't realize that the bacteria that cause cavities can be passed from one person's mouth to another — by putting a child's pacifier in your mouth or sharing a toothbrush, for example.
And speaking of cavities: Technically, they aren't caused by sugar, as 81 percent of people thought. Tooth decay occurs when certain types of oral bacteria release an acidic byproduct that attacks the tooth enamel and creates small holes (cavities). This occurs after the bacteria have metabolized sugar in your diet. So while sugar doesn't directly cause cavities, it does lead to tooth decay by feeding harmful bacteria. How about partial credit for that one?
If you have additional questions about your dental health, please call our office to schedule a consultation. For more information, see the Dear Doctor magazine article "Good Oral Health Leads to Better Health Overall."